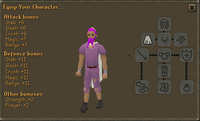 The Cape Of Legend's is given to you upon creation of a Legends account, it is difficult to train but has special features that make it worth while. If you happen to lose it, you can retrieve your cape from the Legends Guard south of Lumbridge there is a picture below showing how he looks.
Picture of itEdit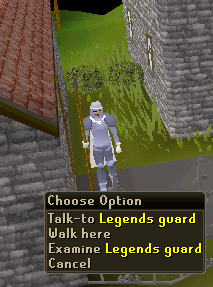 Ad blocker interference detected!
Wikia is a free-to-use site that makes money from advertising. We have a modified experience for viewers using ad blockers

Wikia is not accessible if you've made further modifications. Remove the custom ad blocker rule(s) and the page will load as expected.